Models
Tuut flutes come in a variety of sizes, all available in left or right handed versions. They are made from 3D files.
The Alto
The Alto uses the top three octaves of the Jazz Ballad model, tuned in G A B C♯ D♯ F and is an all-purpose flute, which will help players who want to wean themselves painlessly away from diatonic instruments. Its 19 tubes cover the same range as the 22 tubes of the most popular diatonic nai.

The Jazz Standard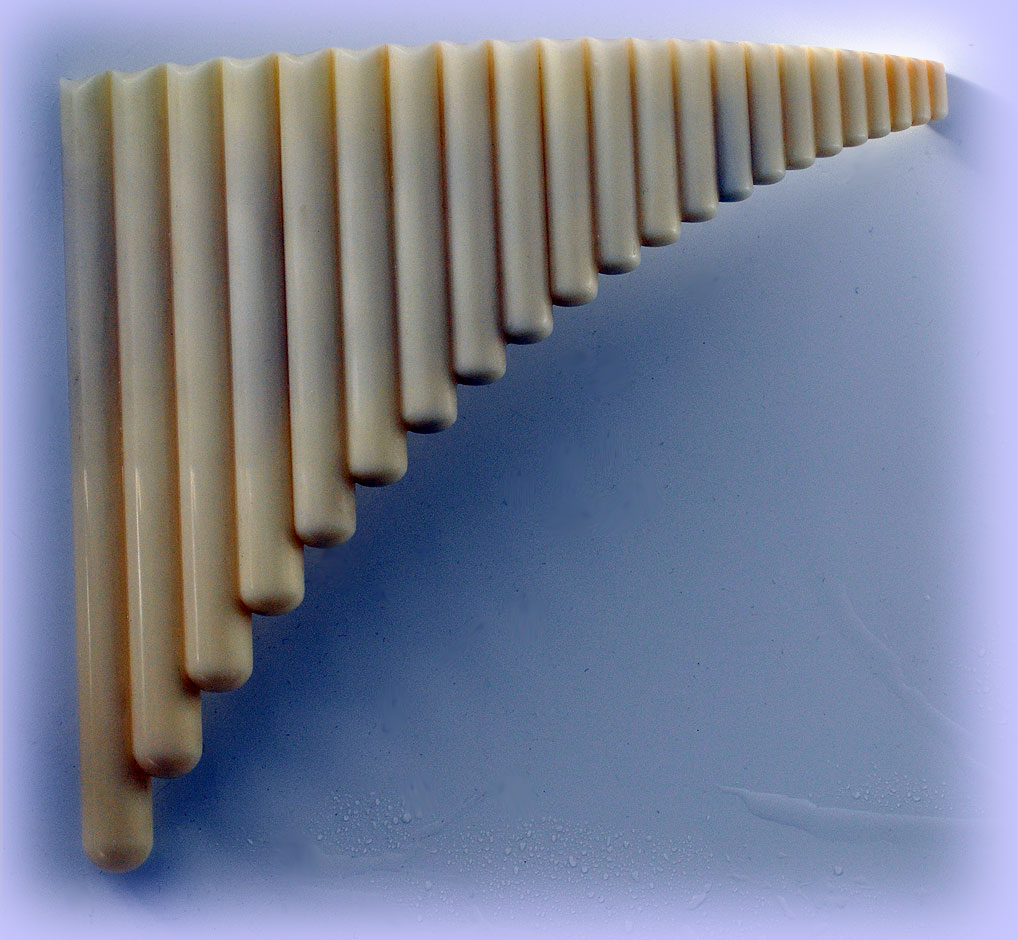 The Jazz Standard, with 22 tubes tuned to C D E F♯ G♯ B♭ starting from D1 (just below the stave) gives you a 3½ octave range, a good compromise between speed and freedom. The weight is a mere 330 grams, the lightest panflute with this range on the market, and yet the toughest.

The Jazz Ballad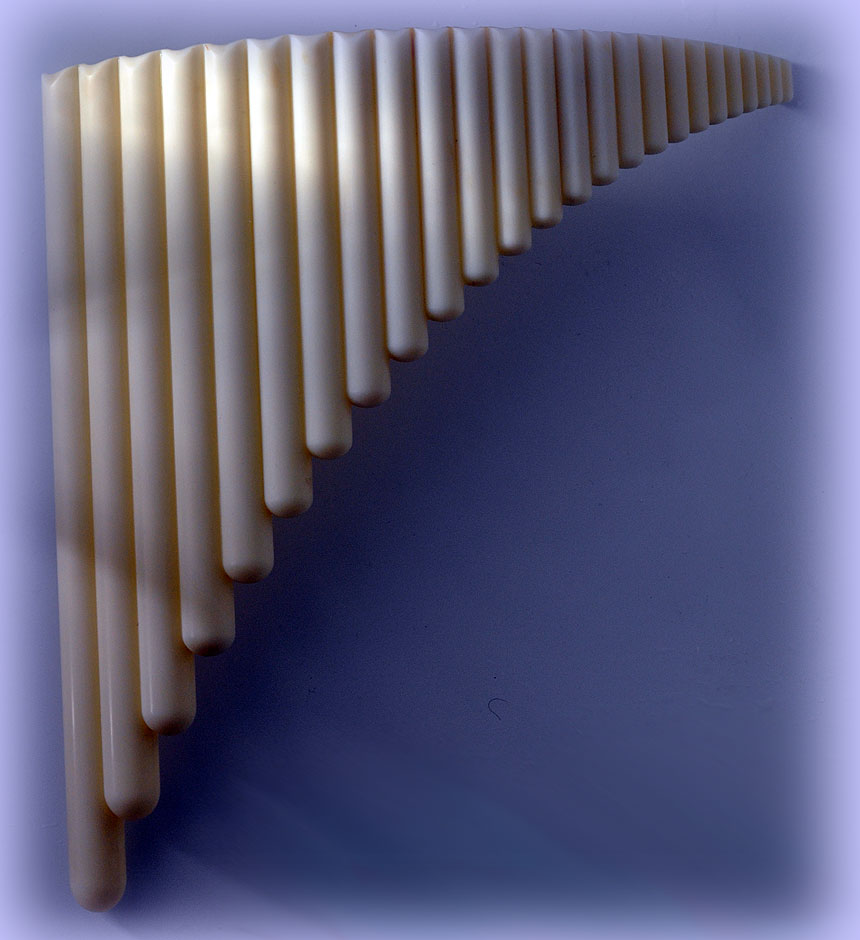 The Jazz Ballad, with 25 tubes tuned to G A B C♯ D♯ F has four whole octaves starting from low G on a violin, and lets you explore the lower range at low volumes before soaring upwards (in volume and range!). Most wooden or bamboo flutes of this size are too heavy for fast playing, but not this one, at a mere 600 grs!
Concert Alto Panpipe in Titanium
With its amazing strength to weight ratio, titanium is the material of choice for panpipes in the 21st century. Clocking in at a mere 342 grams - 12 ounces - this 19-tube G1-G4 whole tone tuned model weighs no more than your bamboo alto nai; it will last several lifetimes and is dishwasher-safe! The latest 3D printing techniques allow this to be produced to order, in left or right-handed versions. I am still looking for the best provider for the internal polishing, but ballpark price is around $5000. The perfect gift!

How to buy
The cheapest way to acquire your tuut panflute is from my Shapeways shop. Note that their process leaves a slightly rough surface. 3D printed materials may need some polishing to avoid skin abrasion. For professional results I recommend CNC prototypes, machined from solid ABS plastic resin, which are what I play regularly. Prices depend on model and colour. These are made to order, with current lead times about 20 days, as I prefer to test each instrument for tuning and airtightness before sendng it to the customer. Please fill in the form below to get a quote without obligation.
Follow me on Twitter @jazzpanflute